Don't let technical limitations halt your growth. Rely on our expert Shopify developers to launch, optimize, and grow your brand on the world's fastest-growing eCommerce platform. Trusted by brands like NWF, Quadro Toys, and One Tree Planted.
Helping eCommerce Brands Fuel Their Growth on Shopify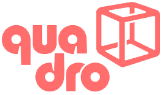 Custom Shopify App to Optimize Box Packing
We developed a custom Shopify app for Quadro that optimizes their packing process by automatically suggesting the most efficient box configurations for their unique product components, leveraging the principles of the Bin Packing problem.
Personalized eCommerce Experience on Shopify Plus
We implemented a custom solution for NWF's Shopify Plus site that dynamically displayed region-specific products based on user zip codes and introduced a product recommendation quiz for personalized product listings, all while ensuring seamless integration with Salesforce CRM.
Integration of Shopify Website with their CRM
We built a custom integration of One Tree Planted's Shopify website with Freshsales CRM, streamlining the process of pulling client information and donation data from the website directly into the CRM.
Highlights of Our Recognitions and Awards
Hire Shopify
Development Experts
Our Expertise in
Shopify Development
.
Whether you're a new startup bootstrapping your way to sustainability or a high-flying brand seeking solutions for complexities that emerge as your business scales, our award-winning Shopify Development Company will help you every step of the way.
Shopify Website
Development
Our team of Shopify experts understand the intricacies of Shopify store setup and configuration comprehensively. We aim to set up stores that are tailored according to your needs. With our expertise, you can get to market fast.
We help you migrate painlessly from legacy platforms to Shopify. We port all your data to Shopify, map your product data properly, install apps, redesign your store, and tweak things to prevent negative SEO impact. 
Whether you need a custom Shopify app to add some extra feature to your eCommerce store or need an app to sell on the marketplace, Codup has the expertise to make your idea a reality. ​ 
We help you navigate the challenges of enterprise eCommerce with our knowledge of the Shopify Plus ecosystem and expertise in Shopify Plus development.
Our expertise in Shopify store development services allows us to integrate anything from CRM systems to payment gateways with your Shopify stores securely and reliably.  
Shopify Store
Optimizations
Our eCommerce performance engineers will work with you to improve your Shopify store speed, responsiveness and SEO to ensure your marketing team doesn't face technical limitations.
by Leading Global Companies
5 Reasons to Choose Codup for Shopify Development Services
We Have 10+ Years of Shopify Dev Expertise
10+ Years of Shopify  Technical Expertise
Our team of experienced Shopify developers possesses a deep understanding of the platform and a proven track record of delivering successful projects. We have the technical expertise and Retail industry knowledge to bring your vision to life.
We Start With The Why, Not The What
We Speak Both Technical and Business Lingo
We Bring Simplicity to Chaos
We Say What We Do...And Do What We Say
Hear What Our Clients Say
The positive feedback and appreciation we receive from our clients serves as a testament of the dedication and expertise of our exceptional team.
Lea Cauet
Digital Marketing Manager, Instent
Asim and his team are great developers. We are working with them on a regular basis for several projects from simple ones to complex ones and they are doing a great job. Communication is smooth and regular. The team is very responsive, reactive, and reliable! If any issue or unexpected scenario happens, they always try to find the best solutions.
Andrew Wyatt
Global Director, Steelcase
They're very clear in communications, keeping tickets and communications organized on Trello. They have a great process that makes discussions and tracking progress easy to follow. They're the total package: very competent in their field and easy to work with. They're also reasonably priced.
Trisha Singh
Marketing Manager, NWF
We got good quality development from them. Being able to go back and forth with them to find bugs and fix them was great. They were able to work with our developers' skill level to help wherever they needed to deploy and test everything
Lacey Weaver
Owner at Roping Calender
They do exactly what they say they will do when they say they will do it. They provide consistent communication throughout the process providing updates, discoveries and possibilities.They are incredibly transparent on project scope and work hours, making detailed time-logs available at all times.
Brian Hunter
Director of Marketing, Kinect Solar
I'm impressed with Codup's proactive approach. Additionally, they're not interested in selling unnecessary things; they want to be honest. They tell me the pros and cons of each decision and let me make the call, which I appreciate.
Tom Myatt
Digital Managing Editor, The Legal 500
I'm impressed by the speed at which Codup can work. The budget is also much better value than we'd get with UK-based development agencies. Additionally, because they have a bigger team, people can jump into the project with specifics that need to be addressed on various levels. For example, sometimes, we can start with a senior developer and then scale down the team and use more junior people. Codup can offer this flexibility and breadth of skills, which is very useful for us.
How You Can Engage With Us
Fixed Price
Fixed price works best when the client knows exactly what the requirements and when there is less chances of the project roadmap going in a different direction. Fixed Price projects begin with a very detailed and often, paid scoping process in which our BAs and technical team work with you to lay out a Scope of Work document.
Time and Material
Monthly Retainer
Staff Augmentation
FAQs - Shopify Development Services
Understanding product specification
Understanding product specification
The experts at Codup give utmost importance to understanding the requirements of the project—the preferences for designs and the client's idea of the final product. We work with a collaborative approach to ensure alignment in the business approach.
Our solutions are based on well-defined project planning and leave nothing to the imagination. We devise a strategic road map to ensure every stage of the process aligns perfectly with the specifications and ideas of the client. We ensure to take our client's approval for every document and material to ensure transparency in our work.
With initial research and approval of the workflow, we design a prototype to move on to the development stage of the project. We leverage the latest technologies to develop website architectures and responsive software design solutions having the potential to create customer experience.
We follow agile software development practices focusing on quality development, management of the project, and collaborative effort. This enables us to deliver value in a predictable time frame and cost. It also allows us to focus more on the project and accommodate last-minute changes while avoiding risks.
Our QA experts ensure the quality of the developed software in the given time frame. From basic design to development of software to bug fixing, we provide functionality, scalability, usability, and security of the software.
Upon approval, we deploy the final product. We also ensure product maintenance after deployment and regular updates to ensure optimum product functionality.
A scope for the sprint is planned and user stories are written onto a Kanban board.
A scope for the sprint is planned and user stories are written onto a Kanban board.
A scope for the sprint is planned and user stories are written onto a Kanban board.
A scope for the sprint is planned and user stories are written onto a Kanban board.
A scope for the sprint is planned and user stories are written onto a Kanban board.
A scope for the sprint is planned and user stories are written onto a Kanban board.